Product Overview
Different versions for different businesses
Bluetill Point of Sale comes in different versions to suit your business.

Bluetill Essentials: Designed for smaller stores & Takeaway/Cafe

Bluetill Professional: Designed for Restaurants & Large Retail stores who require inventory tracking

Bluetill Cloud: Pay by the month and use wherever/whenever you have an internet connection

See the full specs in the specifications tab
Make checkout a breeze
Use our intuitive software design to find products quickly and sell them in a snap. There's no training required so new staff can start making sales straight away.

Analytics
Plan with confidence and make better business decisions using our easy-to-read, in-depth sales reports. See what sold and when, track staff, stock and sales €" all from your BLUETILL Quick Insight

Payment Methods
Never miss a sale again by accepting card payments anywhere you do business, whether that's at your counter or on the go. BLUETILL integrates with Westpac Presto Smart or Tyro so you can select what's right for you.

Hybrid POS System
BLUETILL is a hybrid POS system. If you can connect to the internet, you can use it anytime and anywhere. It doesn't require networking, just the internet allowing you to focus more on your business. However you can also set up on a local server which does not require internet access

Business field highlights:
Restaurant
You can track down each table's ordered amount and what time it has been seated. The table screen also shows the total amount of the table so you don't need to guess the revenue of seated tables but check the exact amount in real time. The screen also shows the total amount of the whole service area.

You can split or change the table. And print the bill before the customer pays.€‹

Take Away Shop/Cafe
Each item can be setup with a Single Choice or Modifier (Eg, Select Cup size, Milk type)

When you take orders, you can put in the table holder number or customer name. This detail will show on the customer's receipt and the kitchen order receipt

Retail Invoicing

Creating invoices links all business working procedures. Start with a Quotation, you can import the quote while creating a Sales order and then import the sales order when making an invoice. Importing sales orders and quotations is also flexible, allowing you to remove or add items, and change price and quantity.

You can send an email straight away after making the invoice so you don't need to open an email application and attach the invoice file. The invoice can also print a delivery note or print to the docket printer.

Retail
We've made the sales process quick. Quicker sales mean more time making customers happy.

Intuitive, beautiful to use point of sale, and a wonderful way to start conversations with your customers.

You can enter the customers details in the Point of Sale, to keep a track of purchase history.

Perform a pay in or payout to balance the cash drawer if you need to add or remove money from the cash drawer while the shift is open. Select specific payout options like Safe Drop, Buy Inventory, or Non-Cash Gratuity and enter comments for each pay in/payout processed for a more detailed report.
Product Specifications
What's included in the Essential and Professional Editions:
ESSENTIAL
Item Register
Category, Supplier, Brand
POS Sale
POS Sale for Touch screen
Refund
Connect Receipt Printer
Connect Cash Drawer
Connect Barcode Scanner
Reprint Receipt
Use Table Number Holder
Shift (X & Z Report)
Item Modifier
Tyro Integration
Westpac EFTPOS Integration
Kitchen Printer
Sales Report
Graph Report
Training Mode
Staff Maximum Discount Management
Staff Price Change Management
Paid In & Paid Out
Package Item
Export to MYOB
Remote installation & training via Teamviewer (internet access required for install)
Onsite installation available, prices vary based on location

PROFESSIONAL
All features of the Essential edition, plus:

Waste Management
Table Order Assignment
Customer
Customer Discount Level
Quotation
Pro Forma Invoice
Invoice
Credit memo
Receive Invoice Payment
Statement
Delivery Setup for Individual Item
Period Discount
Purchase Order
Receive Inventory
Return to Supplier
Bill Payment
Adjustment Inventory
Quick Adjustment Inventory
Barcode Label Print
Loyalty
Gift Voucher
Liquor Module
Batch Item Management
Onsite installation & training in Newcastle, Central Coast, Sydney, Wollongong regions
Onsite installation available in other areas, prices vary based on location
| Model | Description | Price | Stock | |
| --- | --- | --- | --- | --- |
| BT Professional | Bluetill Professional Edition. Native Install on Windows Terminal/PC. Includes Onsite install & training (Central Coast, Newcastle, Sydney, Wollongong) | $3,300.00 | | Add to Cart |
| BT Essential | Bluetill Essential Edition. Native Install on Windows Terminal/PC. Includes Remote Install & training (via internet) | $1,980.00 | | Add to Cart |
Product Accessories
Not all accessories and consumables are listed on our website. Please contact one of our experts using the 'Ask an Expert' form or call us on 1300 737 998 if you don't find what you're looking for.
Product Downloads
No downloads found for this product.
Please contact our team for more information using the
'Ask an Expert'
form or call us on
1300 737 998
.
Product Videos
No videos found for this product.
Please contact our team for more information using the
'Ask an Expert'
form or call us on
1300 737 998
.
Warehouse Locations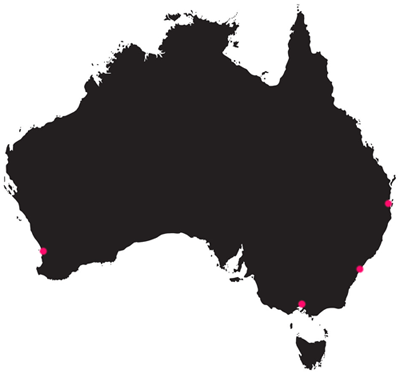 NSW
Huntingwood 2148
Rosehill 2142
Rydalmere 2116
QLD
Acacia Ridge 4110
Tingalpa 4173
VIC
WA