Product Overview
802.11ac

AP1130 is a 2x2:2 802.11ac access point which provides high speed data access not just with the new 802.11ac capable wireless clients but also improves user experience on the traditional 802.11n clients. As more APs are added to the network, HiveOS simply recognizes and automatically includes them in the network. Improvements to the radio management software account for the new 802.11ac radios automatically and allow for existing and new APs to coexist flawlessly.

Light Weight and Intuitive Design

AP1130 is one of industry's lightest 802.11ac access points, allowing easy installation in hard to reach places like rooftops and poles by a single person. The AP also features intuitive LEDs which indicate the AP status and backhaul connections either over Ethernet or wireless (mesh backhaul). Additionally, AP1130 features a brand new capability to provide accurate tuning of directional antennas for long range point to point mesh connections. This capability provides for a visual and audio mechanism to accurately identify the most suitable orientation for antennas, such that the mesh link is formed at the highest possible negotiated rate, leading to improved user experience in areas without Ethernet connected APs.

Aerohive's Cooperative Control Architecture

AP1130, like all Aerohive access points, is built upon the feature rich HiveOS operating system. HiveOS is the backbone of the Aerohive Cooperative Control architecture, and allows the access points to organize into groups or "hives" that coordinate advanced features such as layer 2/ layer 3 roaming, cooperative RF management, security information, and mesh networking without requiring a centralized controller. Cooperative Control provides all the benefits of coordinated, next- generation Wi-Fi with lower Total Cost of Ownership (TCO), more reliability, more scalability, higher performance, and with a focus on truly optimizing mobility in a mobile first enterprise.

Integrated Application Visibility and Control (AVC)

AP1130 supports full layer 7 Application Visibility and Control for a wide variety of applications, allowing prioritization of resources based on business priorities. Aerohive's cloud or on-premise based management application – HiveManager allows the administrators to view top applications and users and design policies to prioritize or block applications based on what is critical to that particular environment. This user-focused approach ensures every user experience is optimized for mobility.
Product Specifications
Flexible Hardware Platform
Two radios provide concurrent 802.11a/n/ac and 802.11b/g/n connections with no degradation in performance
Automatic or dedicated mesh backup
Supports 802.3at PoE
Buzzer for long distance point to point mesh tuning

Advanced Features

Integrated application visibility and control
On-device RADIUS Switch directory support, Captive, Web Portal, DHCP server, and spectrum analysis - Max 256 concurrent RADIUS authenticated users
Max 512 DHCP clients per AP

Security Features

Trusted Platform Module (TPM)–Hardware-based key storage and encryption
Wireless privacy & authentication Wi-Fi CERTIFIED WPA and WPA2, 802.11i, WEP, 802.1x, PSK
Granular user profile-based management defines QoS, mobility policies, and security policies for each user that enters the network
Encryption: AES:CCMP, TKIP, and RC4 (WEP only)
Marking and policing–WMMTM (802.11e) for wireless
802.1p and/or DiffServ
Wi-Fi CERTIFIED WMM
WMM power save (U-APSD)
| Model | Description | Price | Stock | |
| --- | --- | --- | --- | --- |
| AH-AP-1130-AC-W | AP1130. Outdoor rated, 2 radio 2x2 802.11a/b/g/n/ac, 1 10/100/1000, configurable regulatory domain, without power supply | $1,980.00 | | Add to Cart |
Product Accessories
Not all accessories and consumables are listed on our website. Please contact one of our experts using the 'Ask an Expert' form or call us on 1300 737 998 if you don't find what you're looking for.
| | Filename | Size | |
| --- | --- | --- | --- |
| | Aerohive Datasheet AP1130 | 397MB | Download |
Product Videos
No videos found for this product.
Please contact our team for more information using the
'Ask an Expert'
form or call us on
1300 737 998
.
Warehouse Locations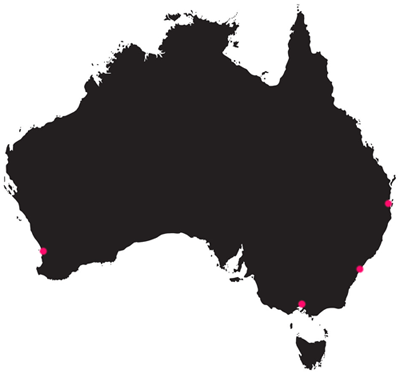 NSW
Huntingwood 2148
Rosehill 2142
Rydalmere 2116
QLD
Acacia Ridge 4110
Tingalpa 4173
VIC
WA